Galleria Silecchia
Sarasota, FL
2005 to 2016
Thomas Deans Fine Art
Atlanta, GA
2013, 2014, 2015, 2016
Angela King Gallery
New Orleans, LA
2013, 2014, 2015, 2016
GF Contemporary
Santa Fe, NM
2010 to 2016
Fay Gold Gallery
Atlanta, GA
2000, 2002, 2003, 2004, 2005
Rosen Museum
Boca Raton, FL
2008
Crossroads Contemporary
Santa Fe, NM
2007
Studio E Gallery
Jupiter, FL
2004, 2007, 2009, 2011, 2012, 2014, 2015, 2016
Gulf Coast Museum of Art
Largo, FL
2006
The Armory Show
NYC, NY
2003, 2005
Chicago SOFA
Chicago, IL
2004, 2005
Longstreth Goldberg Art
Naples, FL
2004, 2005
Seven-O-Seven Contemporary
Santa Fe, NM
2003
Art Chicago
Chicago, IL
2003
Art Palm Beach
Palm Beach, FL
2003, 2004, 2005
Albers Fine Art
Memphis, TN
2003
Blue Spiral 1
Asheville, NC
1996, 1998, 1999, 2000, 2002
Florida Capitol
Florida Department of State
2001
Neiman Hayden Fine Art
Scottsdale, AZ
2000
The Proctor Gallery
Sedona, AZ
2000, 2003
Southern Accents Designer House
Atlanta, GA
2000
Highline Gallery
Aspen, CO
2000
J. Cotter Gallery
Beaver Creek, CO
2000, 2012, 2013, 2014
Boca Raton Museum
Boca Raton, FL
2000
LeMoyne Art Foundation
Tallahassee, FL
1993, 1999
Florida A & M University
Tallahassee, FL,
1999
Bruce Museum
Greenwich, CT
1999
Anthony Ardavin Gallery
Atlanta, GA
1996, 1999
Signature Gallery
Tallahassee, FL
1998
Miller Gallery
Cincinnati, OH
1998
Lee Hansley Gallery
Raleigh, NC
1997
Newbill Collection by the Sea
Seaside, FL
1995, 1996, 1997, 2002, 2003
Aliya Gallery 
Atlanta, GA
1996
621 Gallery
Tallahassee, FL
1996
Art Works
Jacksonville, FL
1995
Florida State Museum of Art
Tallahassee, FL
1995
Albany Museum of Art
Albany, GA
1994
Thomasville Art Center
Thomasville, GA
1994
Tallahassee City Hall
Tallahassee, FL
1995, 1993
The Nice Picture Gallery
Havana, FL
1992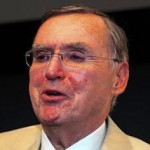 Donald Miller
Former Art and Architecture Critic / Pittsburgh Post-Gazette
Although random, his designs satisfy the eye because of their compositional balance. This extends to surfaces displaying the metal's polished sheen. The artist engraves repeating geometric patterns on the aluminum, filling in with black, as the niello artists did. Either way, Tamanian's work is totally seductive.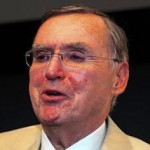 Donald Miller
Former Art and Architecture Critic / Pittsburgh Post-Gazette
"The artist has produced a wide range of asymmetric triangular forms: swells and circular arches, as well as flat surfaces he frames to display outdoors. His impressive harmonies recall Jackson Pollock's drip paintings. But Tamanian has his own rhythmic lyricism."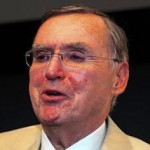 Donald Miller
Former Art and Architecture Critic / Pittsburgh Post-Gazette
'It is unusual for a ceramist to move from clay, a soft medium, to shaped sheet aluminum. Surprisingly, Tamanian has not only transferred his vessel forms into metal, he has also developed glazes of found pigments resembling enamel.''